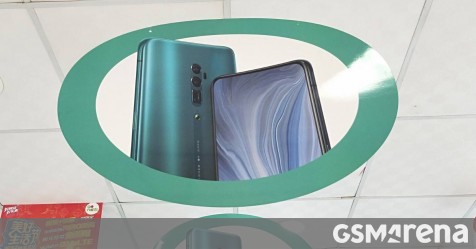 Another day, another couple of Oppo Reno leaks and rumors. The latest reveals a number of key details about the upcoming smartphone including the price.
Regular leakster Ishan Agarwal reveals that the Snapdragon 855-equipped Oppo Reno will weigh as much as 215g and that it will come with 8GB of RAM and 256GB of storage. According to Agarwal's info the official name of the periscope-touting Oppo smartphone will be Oppo Reno 10X Zoom.
A separate source claims to have the exclusive pricing of the upcoming Oppo Reno in Vietnam. The projected cost of the Snapdragon 855-powered phone will range between VND 1.4M (€540) and VND 1.5M (€580) depending on the storage.
In any case Oppo will unveil the Reno in a couple of configurations on April 10. It will feature either a Snapdragon 710 or a Snapdragon 855 with the latter expected to feature liquid cooling and a persicope 5x optical (and 10x hybrid) zoom camera.