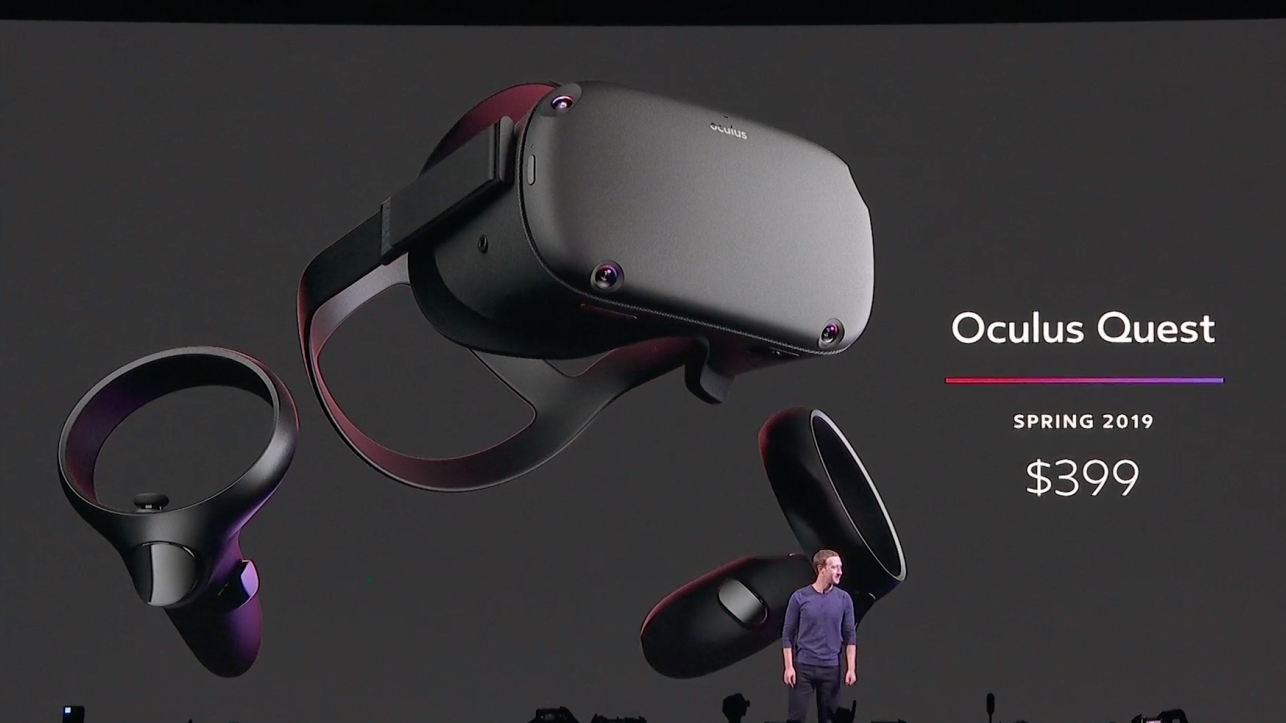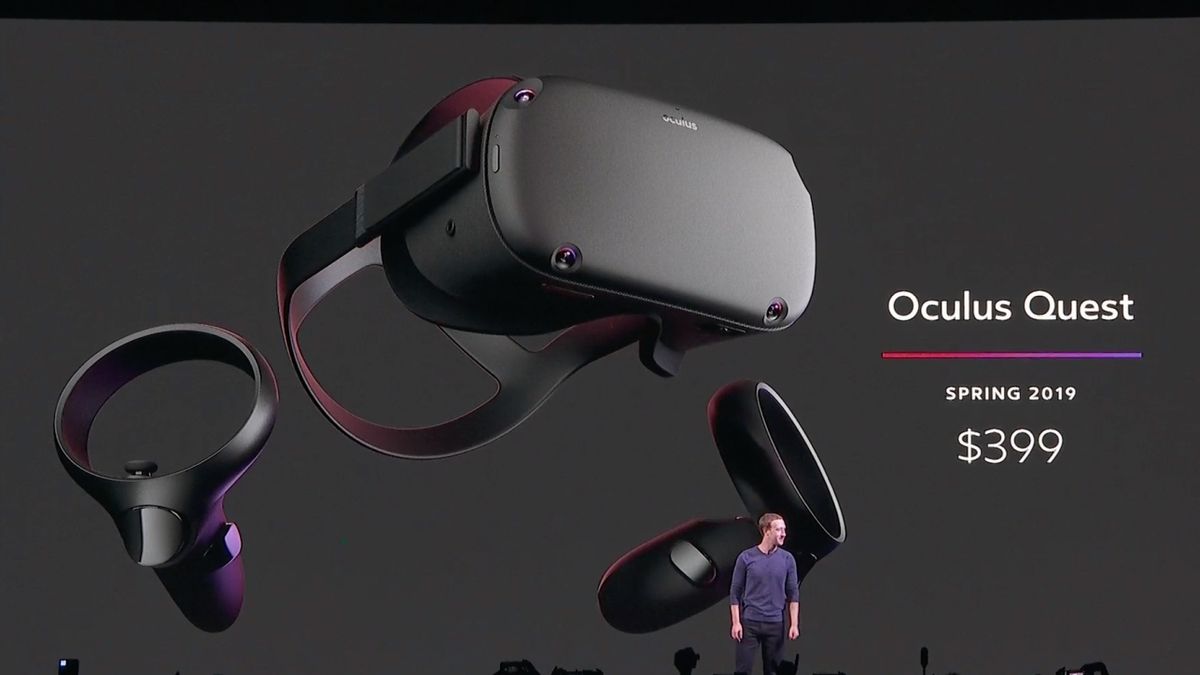 During its fifth Oculus Connect conference in San Jose, Facebook and Oculus finally pulled the curtain back on its Project Santa Cruz standalone virtual reality (VR) headset. It's known as Oculus Quest and operates completely independently of a PC or smartphone.
The headset is currently slated to hit shelves for $399 (about £302, AU$550) in the middle of the year.
The headset, which doesn't require a PC or any tracking cameras, will offer six degrees of freedom tracking and will come with Touch controllers. 
Oculus Quest relies on four ultra-wide sensors located in the headset itself to map your environment and help track the Touch controllers.
According to Facebook, over 50 games and experiences for Oculus Quest at launch, with more coming shortly after that.
Developing…