The experts over at TechInsights have gotten their hands on a Samsung Galaxy S10+ and published an estimated bill of materials for the smartphone, following a teardown. Their calculations work out to a total cost of $420.
Now, before we move on to the rundown, let's quickly mention that this is just the cost of the components and that go into an S10+, and assembly, and doesn't include R&D and marketing, and whatnot.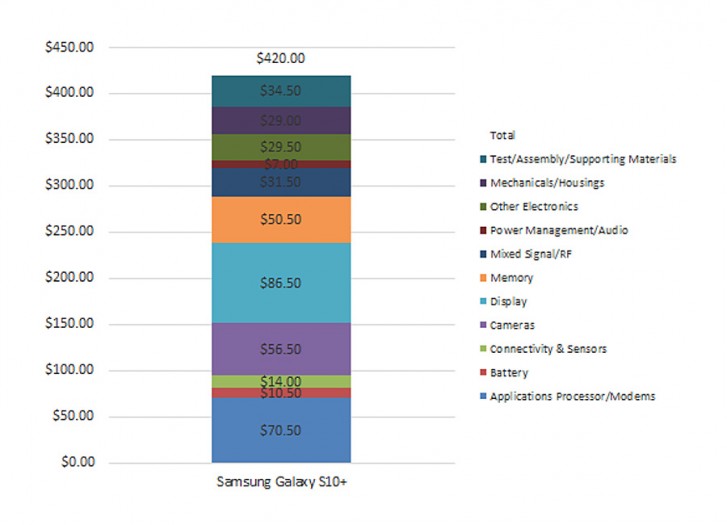 With that out of the way, the estimation lists the display as the single most expensive element at $86.50, with the chipset coming in second at $70.50. The combined cost of these two has remained nearly unchanged compared to the S9+, with the larger and more complex punch hole display now $9 more expensive, but the newer Exynos 9820 actually cheaper by $10 due to falling wafer prices.
Meanwhile, the combined cost of RAM and storage has remained the same at $50.50 but that now includes 8gigs of RAM and 128GB of storage, compared to 6GB/64GB on the S9+ (speaking of base models here).
The 5 cameras on the S10+ add up to a $56.50 total.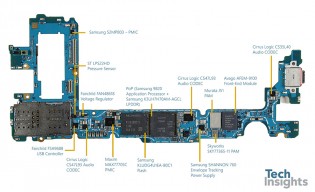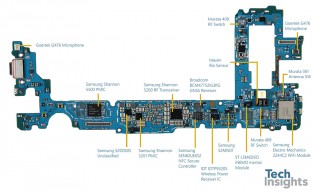 Galaxy S10+ main board front and back
The teardown goes on to name key components with close-ups of the chips. Head over to the source link below for the full scoop.