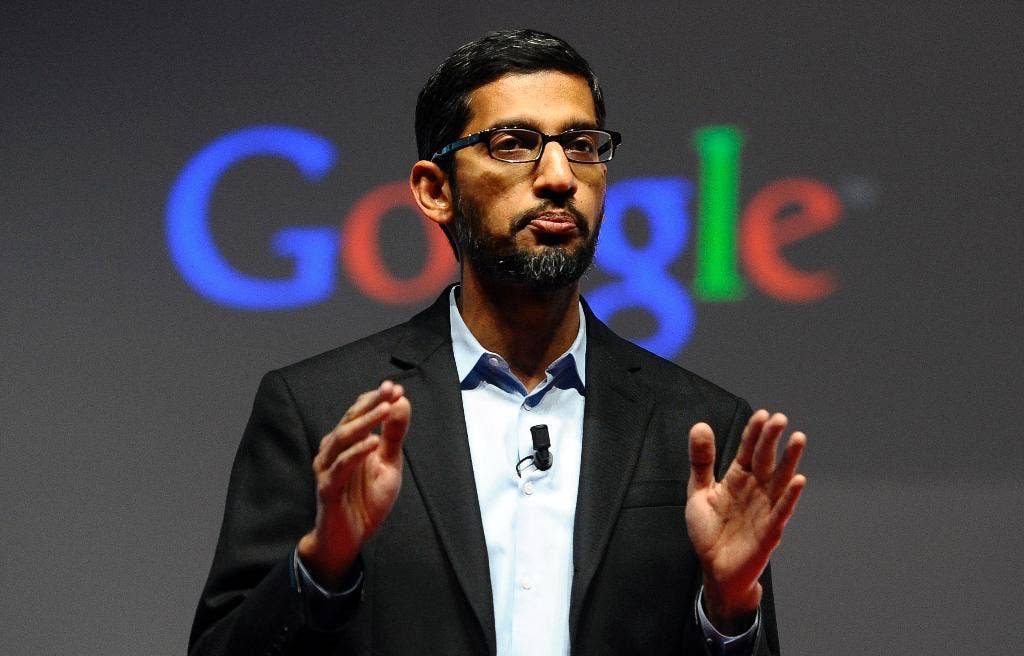 Google CEO Sundar Pichai's testimony before the House of Representatives has been postponed due to the state funeral for former President George H.W. Bush.
Pichai was expected to be grilled on Wednesday by the House Judiciary Committee about allegations of bias against conservatives and the company's efforts to build a censored search engine for China, which prompted some employees to resign and over 700 to sign a letter against the project.
A spokesperson for the committee told Fox News that the hearing has not been rescheduled yet.
The Mountain View, Calif.-based company, which runs the most dominant search engine in the world, has been slammed by President Trump and other conservatives for being "biased" against them and "rigging" search results — an accusation the company has always vehemently denied.
FACEBOOK'S TIPPING POINT: TECH GIANT GRAPPLES WITH SLOWER GROWTH, CALLS FOR MAJOR LEADERSHIP SHAKEUP
Google was hit with a complaint from seven consumer watchdog agencies in Europe over what they called the tech giant's "deceptive" location tracking for ad-targeting purposes.
In addition, Google faced a massive walkout last month by up to 17,000 employees worldwide over its handling of sexual harassment and pay inequality.
In an interview on Fox News Channel's "Sunday Morning Futures," House Judiciary Committee Chairman Bob Goodlatte said that lawmakers expect the hearing to be rescheduled soon.
Neither Pichair nor Larry Page, chairman of Google's parent company Alphabet, attended a Senate Intelligence Committee hearing in September that was attended by Facebook COO Sheryl Sandberg and Twitter CEO Jack Dorsey.
https://www.foxnews.com/tech/google-ceo-sundar-pichais-house-testimony-has-been-postponed