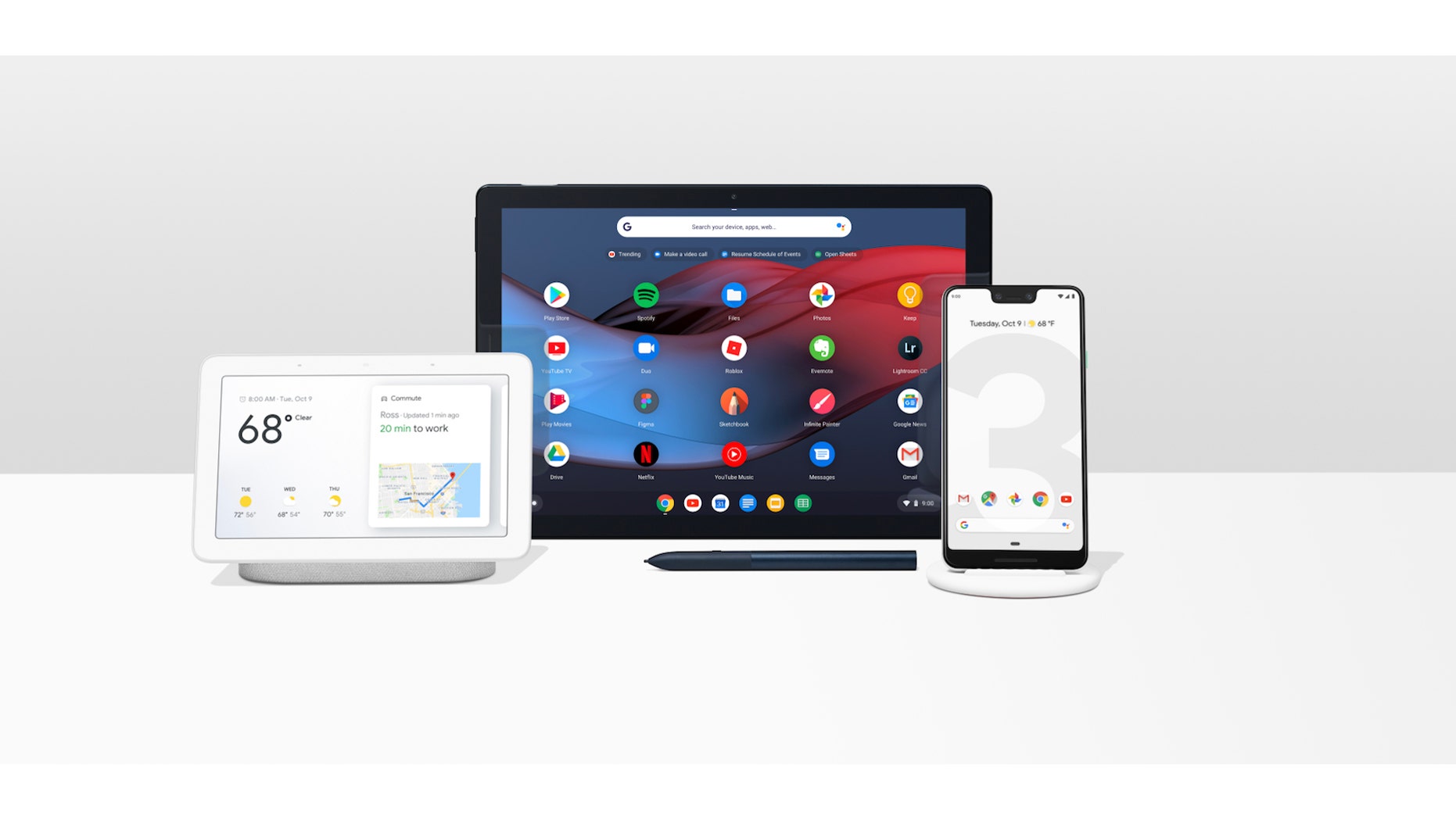 Google unveiled its new Pixel 3 phones, Pixel Slate tablet and HomeHub device at a glitzy event in New York on Tuesday, as it looks to up the ante with Apple for consumer's spending this holiday season.
The Pixel 3 phones have larger displays than the Pixel 2 counterparts, which were launched last year. The Pixel 3 phone has a 5.5-inch display and the Pixel 3 XL has a display size of 6.3 inches. The devices also have upgraded camera technology, which includes a feature called NightSight specially designed for flash-free shots in low-light conditions. Initially launched on the Pixel 3 phones, the feature will eventually be rolled out to other Pixel phones.
The devices also have a special wide angle lens, or 'Group Selfie Cam'.
"We have taken the world's best smartphone camera and made it even better," said Google's hardware chief Rick Osterloh during the launch event at Spring Studios, echoing a shot across the bow at Cupertino, Calif.-based Apple, which recently launched its new iPhones, the iPhone XS and iPhone XS Max and the upcoming iPhone Xr.
Pricing for the Pixel 3 phone starts at $799 and the Pixel 3 XL starts at $899, significantly cheaper than Apple's high-end iPhones, which start at $999 and $1,099 for the Xs and Xs Max, respectively.  Google's devices will be available starting Oct. 18.
A new Pixel Stand for wireless charging was also unveiled Tuesday, priced at $79.
The Pixel Slate tablet has a 6-million pixel display and was described as "a perfect device for play and work," by Trond Wuellner, Google's director of product management. The Chrome operating system has been optimized for the device's touchscreen, with Wuellner adding that "it's your own personal Google, right at your fingertips."
Fox News' Chris Ciaccia Follow James Rogers on Twitter @jamesjrogers
https://www.foxnews.com/tech/google-fires-at-apple-with-pixel-3-phone-other-devices