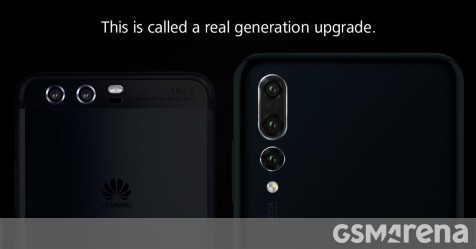 Huawei Mobile has been seemingly unimpressed by the Galaxy Note9 that launched the other day and used its Twitter account to take a dig at Samsung for it.
"This is called a real generation upgrade." says the tweet comparing the P10 Plus and P20 Pro and it's clearly suggesting that the Note9 is a rather minor upgrade in comparison. One could argue that the Note8 was a far more solid foundation than the P10, but we shouldn't not get that in the way of some good mockery between marketing teams.
Huawei also teased the arrival of the Mate 20 Pro. Does that mean that the latter will come with four cameras on the back? Probably not, but we can expect a better chipset and improved camera for sure.