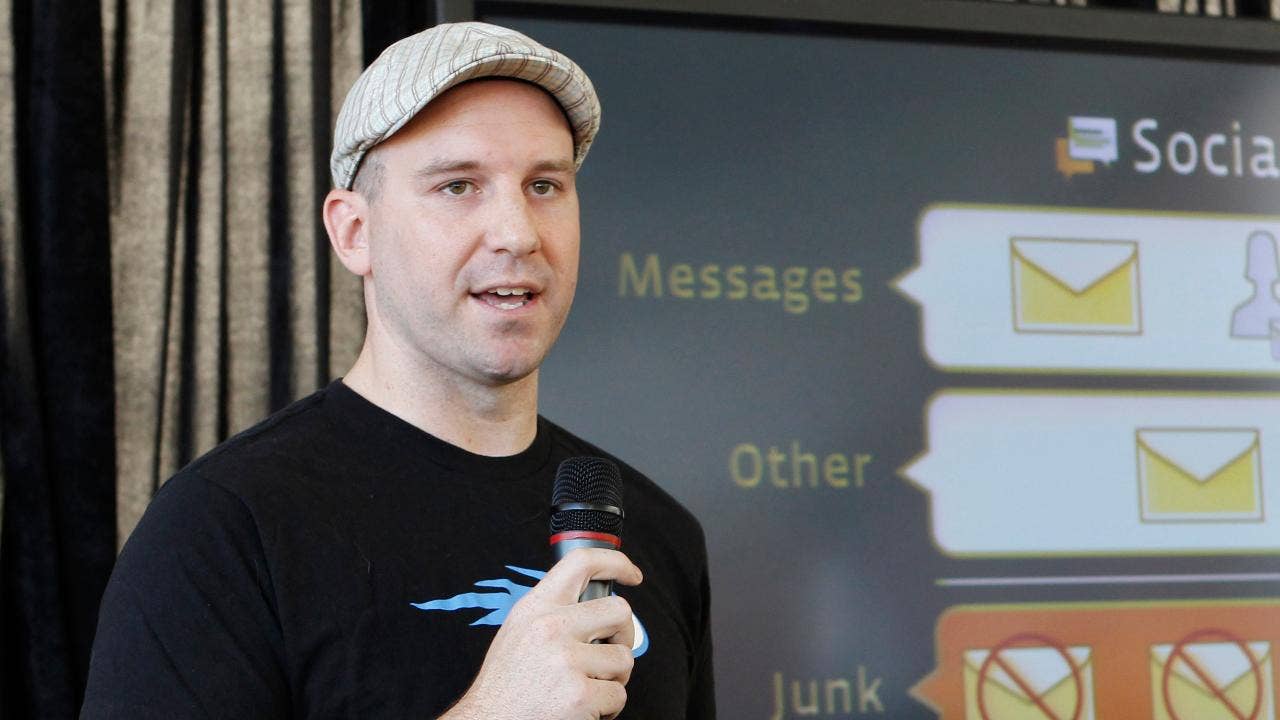 A leaked Facebook memo from an outspoken senior executive that details the risks associated with the social network's pursuit of growth has sparked controversy.
The incendiary memo from June 18, 2016, which was written by Facebook Vice President Andrew "Boz" Bosworth, was published by BuzzFeed Thursday. Titled "The Ugly," the note had not been previously circulated outside Silicon Valley. After the memo was made public, Bosworth quickly disavowed the provocative note, saying that it was meant to trigger discussion among Facebook employees.
With Facebook currently reeling from the scandal over Cambridge Analytica's alleged misuse of user data, the leaked memo has thrust the social network's strategy even further into the spotlight.
DATA FOR 136,000 FACEBOOK USERS STILL NOT DELETED BY CAMBRIDGE ANALYTICA, REPORT SAYS
"We connect people. Period. That's why all the work we do in growth is justified. All the questionable contact importing practices. All the subtle language that helps people stay searchable by friends. All of the work we do to bring more communication in. The work we will likely have to do in China some day. All of it," Bosworth wrote in the memo, according to Buzzfeed.
"So we connect more people," he wrote elsewhere in the note. "That can be bad if they make it negative. Maybe it costs someone a life by exposing someone to bullies.
"Maybe someone dies in a terrorist attack coordinated on our tools," Bosworth added. "The ugly truth is that we believe in connecting people so deeply that  anything that allows us to connect more people more often is *de facto* good."
FACEBOOK EXPLORING FORENSIC AUDITS TO INVESTIGATE CAMBRIDGE ANALYTICA CLAIMS
Bosworth, who is currently Facebook's vice president of virtual reality/augmented reality, was previously the social network's vice president of ads. The executive downplayed the memo in a tweet Thursday.
"I don't agree with the post today and I didn't agree with it even when I wrote it," he said, in a tweeted statement. "The purpose of this post, like many others I have written internally, was to bring to the surface issues I felt deserved more discussion with the broader company."
Bosworth, who is regarded as one of the company's more outspoken executives, said that the memo should not be seen as a reflection of his, or Facebook's, beliefs.
FACEBOOK DATA SCANDAL PROMPTS REDESIGN OF SETTINGS, PRIVACY PAGES
"Having a debate around hard topics like these is a critical part of our process and to do that effectively we have to be able to consider even bad ideas, if only to eliminate them," Bosworth added. "To see this post in isolation is rough because it makes it appear as a stance that I hold or that the company holds when neither is the case."
In a subsequent tweet Bosworth said that the memo was one of the most unpopular things he has written internally, but added that the ensuing discussion "helped shape our tools for the better."
The tech giant, which has over 2.1 billion monthly active users, has more than 25,000 employees around the world.
OBAMA 2012 CAMPAIGN 'SUCKED' DATA FROM FACEBOOK, FORMER OFFICIAL SAYS
Facebook CEO Mark Zuckerberg also quickly disavowed from the memo. "Boz is a talented leader who says many provocative things. This was one that most people at Facebook including myself disagreed with strongly. We've never believed the ends justify the means," he said, in a statement obtained by Reuters.
The memo has emerged at a difficult time for the Facebook boss, who is wrestling with the fallout from a major data scandal.
Reports emerged earlier this month that data mining firm Cambridge Analytica improperly used information from more than 50 million Facebook accounts, prompting the social network to suspend the U.K.-based company. Cambridge Analytica, which has ties to Donald Trump's 2016 presidential election campaign, denies any wrongdoing.
FACEBOOK THINKS IT KNOWS WHETHER YOU'RE LIBERAL OR CONSERVATIVE: HERE'S HOW TO FIND OUT
Zuckerberg apologized for the data scandal in a lengthy post last week and in newspaper ads last weekend. He also described the situation as "a major breach of trust" in an interview with CNN.
The scandal has already prompted a redesign of Facebook's privacy settings.
The Facebook chief will reportedly testify in front of U.S. lawmakers with regard to the Cambridge Analytica data scandal. Zuckerberg, however, has so far rebuffed similar calls from lawmakers in the U.K.
FACEBOOK ALTERNATIVES: ARE THERE SOCIAL MEDIA PLATFORMS THAT DON'T COLLECT AND SELL YOUR DATA?
Cambridge Analytica has agreed to a forensic audit by a firm hired by Facebook.
Aleksandr Kogan, a psychology researcher at Cambridge University who worked with Cambridge Analytica via his company Global Science Research (GSR), is also embroiled in controversy. Last week he told the BBC that both Facebook and Cambridge Analytica have tried to place the blame on him.
Fox News' Christopher Carbone and the Associated Press contributed to this article.
Follow James Rogers on Twitter @jamesjrogers
http://www.foxnews.com/tech/2018/03/30/leaked-facebook-ugly-truth-memo-about-social-network-s-growth-sparks-controversy.html