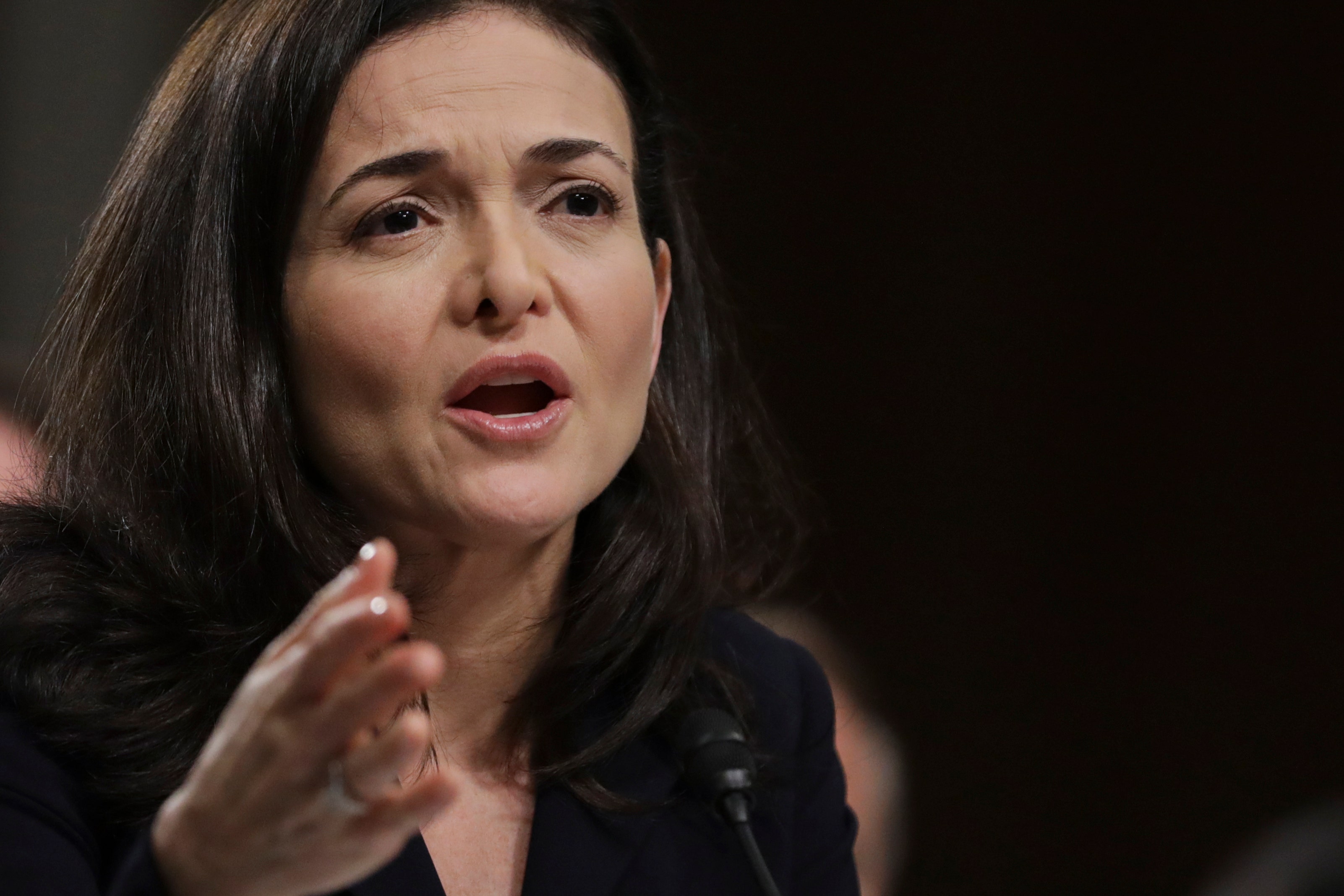 Facebook COO Sheryl Sandberg has hit back at a scathing New York Times report on the social network's handling of Russian meddling in the 2016 U.S. Presidential election.
The report claims that, over a two-year period, the tech giant's tactics were to "delay, deny and deflect," as it came under scrutiny over Russian misinformation and the spread of hate speech on the platform.
Sandberg slammed the report in a Facebook post on Thursday. "On a number of issues – including spotting and understanding the Russian interference we saw in the 2016 election – Mark and I have said many times we were too slow," she wrote. "But to suggest that we weren't interested in knowing the truth, or we wanted to hide what we knew, or that we tried to prevent investigations, is simply untrue."
FACEBOOK HIRED PR FIRM TO BLAME GEORGE SOROS FOR RISE OF GROUPS CHALLENGING TECH GIANT: REPORT
"The allegations saying I personally stood in the way are also just plain wrong," she added. "This was an investigation of a foreign actor trying to interfere in our election. Nothing could be more important to me or to Facebook."
Facebook's relationship with a Republican opposition-research firm, Definers Public Affairs, is also in the spotlight following the Times report.
According to the newspaper's investigation, Facebook brought in Definers to "discredit activist protesters, in part by linking them to the liberal financier George Soros." The billionaire, it noted, is a frequent target of anti-Semitic smears.
FACEBOOK-NEW YORK TIMES FIGHT GETS UGLY: SOCIAL NETWORK SLAMS NEWSPAPER'S 'INACCURACIES'
The report also suggests that Definers was asked to write articles on the company's behalf.
On Wednesday, Facebook ended its contract with Definers Public Affairs, but said that the Times is "wrong to suggest that we ever asked Definers to pay for or write articles on Facebook's behalf – or to spread misinformation."
"Definers did encourage members of the press to look into the funding of 'Freedom from Facebook,' an anti-Facebook organization," the company said, in a statement. "The intention was to demonstrate that it was not simply a spontaneous grassroots campaign, as it claimed, but supported by a well-known critic of our company. To suggest that this was an anti-Semitic attack is reprehensible and untrue."
FACEBOOK WILL CREATE INDEPENDENT OVERSIGHT COMMITTEE TO DEAL WITH CONTENT ISSUES
In her first interview since the New York Times article was published, Sandberg told CBS This Morning that Facebook "absolutely did not pay anyone to create fake news."
In her blog post, Sandberg also explained that, initially, she was unaware of Definers Public Affairs. "I did not know we hired them or about the work they were doing, but I should have," she said. "I have great respect for George Soros – and the anti-Semitic conspiracy theories against him are abhorrent."
With the shockwaves from the New York Times report still reverberating, Facebook announced Thursday that it will create an independent oversight committee to deal with content issues.
NO MORE FOMO? CUTTING BACK ON FACEBOOK, SNAPCHAT WILL MAKE YOU LESS DEPRESSED AND LONELY, STUDY SAYS
The New York Times told Fox News that its story on Facebook is accurate. "We stand by it," explained a spokesperson, in an emailed statement. "The monthslong investigation by a team of reporters was based on interviews with more than 50 sources including current and former Facebook executives and other employees, lawmakers and government officials, lobbyists and congressional staff members."
A Definers spokesperson told Fox News the company is "proud" of its partnership with Facebook and that all of the work it did for the tech giant is "based publicly-available documents and information."
Fox News' Christopher Carbone and Frank Miles contributed to this article. Follow James Rogers on Twitter @jamesjrogers
https://www.foxnews.com/tech/sheryl-sandberg-says-new-york-times-report-she-was-disinterested-in-russian-meddling-is-simply-untrue