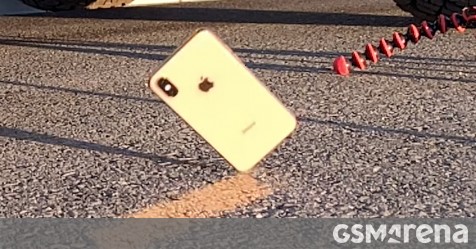 Apple claims that the iPhone XS and XS Max have the "most durable glass ever in a smartphone". The filling in the metal and glass sandwich is "surgical-grade stainless steel". Those are some lofty claims, but can the real life hardware back them up?
While there are no definitive answers, dropping the XS seven times onto asphalt should give a good indication. Especially when the last several drops are from head height. We won't spoil the results, but here are the stakes. If the front breaks, it's $280 to replace it. If it's the back, then you're staring down a $550 repair bill.
[embedded content]
Seen the video? That was quite impressive, wasn't it. But the drop tests we saw earlier this week had the opposite conclusion, so wearing a case on your $1,000 phone is still probably a good idea.