vivo has issued a teaser image about its participation in the Mobile World Congress in Shanghai that kicks off on June 26.
The image teases 5G and the tag line "Give me 5!" but we're left wondering if vivo will show off a smartphone or something else.
The MWC Shanghai event (June 26-28) will focus on 5G, home automation and AI, and will see many Chinese manufacturers attend and showcase new devices.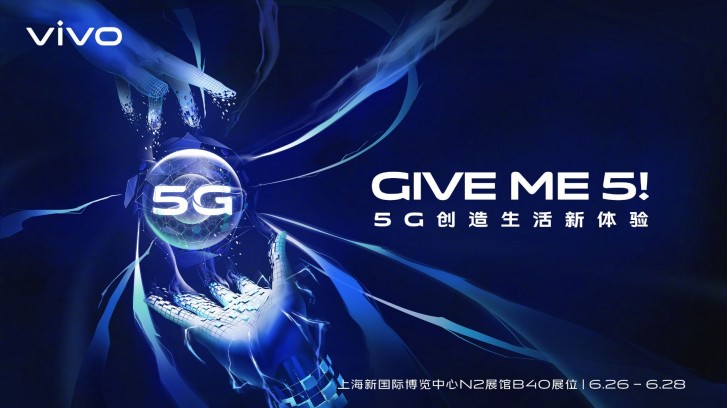 vivo is working to bring a 5G phone to the market but it's expected to arrive next year. Whether this teaser signifies a change of plans or a very long wait between announcement and release remains to be seen.