Xiaomi unveiled its MiWiFi mesh networking router, which was developed in collaboration with Qualcomm. The router is simple to use and there's an app for your smartphone to help configure it.
The routers have four amplifiers – two each for the 2.4GHz and 5GHz networks. You can use either to connect the two routers, creating a basic mesh network with speeds up to 2,567Mbps. Additionally, the router supports power line networking in case there's no clear wireless path.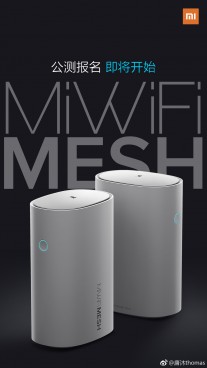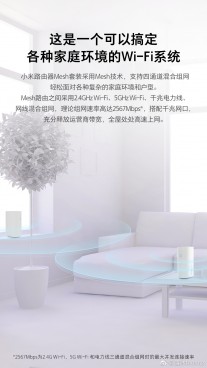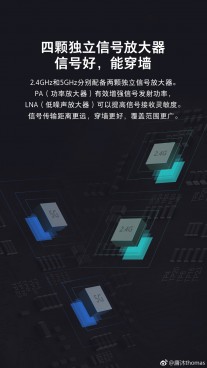 Xiaomi MiWiFi mesh router with Wi-Fi, gigabit Ethernet and powerline networking
Each router has three gigabit Ethernet ports on board. The initial setup is dead simple, just connect the router to your Internet provider's set top box – any port will do, the other two can be used as LAN ports.
The Xiaomi MiWiFi mesh router will go through a round of beta testing before reaching consumers at large.
Source (in Chinese)